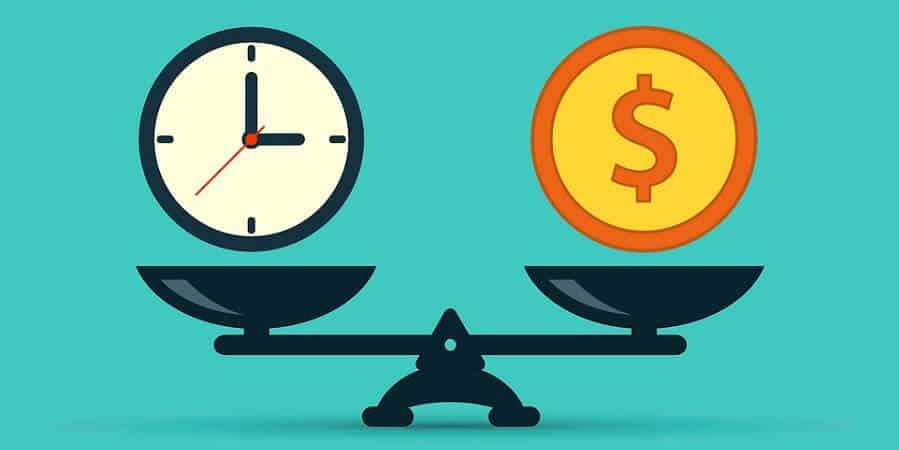 As you may be aware, we are a very AWS oriented shop when it comes to our cloud services. We provision servers, workspaces, EC2 instances, etc., all day long. With our certifications as an AWS Partner, it allows us to concentrate on this single dynamic, powerful platform and perform our jobs extremely well. Below is a story of "you get what you pay for" and how a slight increase in cost can lead to a lot of savings when it comes to dealing with issues.
Azure vs. AWS
We got some flak from our local Microsoft Representative about us utilizing AWS over Microsoft's Azure. I made it clear; it is the lack of support and the time until resolution of a support request that has made all the difference. To prove my point, I requested all the AWS tickets, Microsoft tickets submitted over the years and laid it out in two simple metrics. Although AWS is slightly more expensive by single percentages, its response time and support for partners and vendors is legendary.
Metric 1: Average Initial Submittal to First Contact
AWS: 48 Seconds
Microsoft: 23,074 Seconds
Winner: AWS
I think these numbers speak for themselves. When we put a ticket into Amazon Web Services, we get a response almost immediately and therefore can start working on the solution immediately. Microsoft, on the other hand, isn't so fast. To save you the effort of grabbing a calculator, the average of 23,074 seconds is about 6 hours and 24 minutes. That's a major difference, especially if something isn't working.
Metric 2: Resolution of a Complex Problem (Level 2 Issue)
AWS: 9 Hours complete with working simulation.
Microsoft: 4.5 Weeks with a theoretical idea of resolution.
Winner: AWS
Here are some definitions for those not familiar with the internals of technical support. IT problems come in levels (sometimes called tiers) of complexity. They start at Level 0 with problems most people can solve with a quick Google or FAQ. Level 1 is the basic customer service line, with easy out-of-the-box solutions once data has been collected. Level 2 are the head-scratchers that require deeper analysis and troubleshooting, usually requiring vendor management.
As you can see, there is again a wide breadth of time between when Amazon delivers a solution compared to when Microsoft does. And not only that but while Amazon comes back with a working model for the solution, Microsoft comes back with a possible solution – which might mean going back to the drawing board after they finally get back to us. These numbers are accurate and some tickets never even got addressed by Microsoft.
When It Comes to AWS vs. Azure, You Get What You Pay For
This is exactly why we push AWS, legendary secondary service, speed resolution, and reliability of a complex platform. As a business owner, you might save a few bucks here and there with Azure, but when there is a problem, it will take a very long time to resolve and possibly cost you more money than you'll ever see returned. Again, don't like tooting the same horn, AWS just works and works extremely well for all sizes of businesses and enterprises. It's one of the reasons we love them.
When factoring in costs, you need to be aware as much of what you aren't paying for as what you are getting, and it's in places like this where AWS absolutely blows the competition out of the water. That is why at Triton technologies, we are a proud Amazon partner and will continue to be. Want to learn more about the great services we provide from dozens of vendors, including hardware, software, and cloud-based services? Contact us today and learn why people love us like we love Amazon.