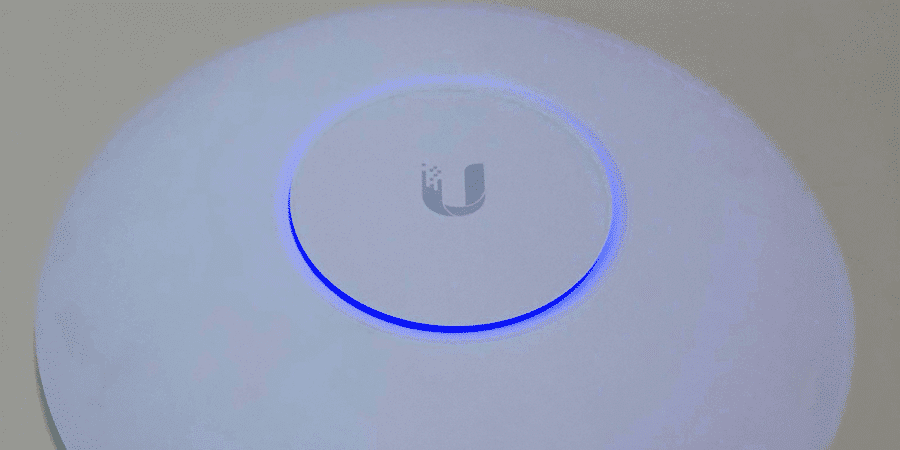 Why We Recommend Ubiquiti Wireless Access
Wifi isn't complicated. What is complicated is people.
For a long time, most small business would go out to their local office supply store, purchase a router, create wifi and give it no password so their patrons could access it without an issue. Those days are long gone. Businesses need to scale and the wireless network technology has arrived to allow it.
Good Wifi: A Product and a (Quick) Story
We recommend a brand called Ubiquiti. Never heard of them? They are the secret for many MSPs and IT consultants. Their technology is simple to install, simple to manage, and easy to deploy.
A prime example is a hotel we did in Massachusetts. Over 90 access points, 6 switches, 2 gateways, 1 load balancer and we got the install done in a day. Literally. All the changes, tweaks and configurations were done within 7 hours with only 30 minutes downtime programming the switches. It was truly a great feat to see.
With their technology it is also cloud based, so any network changes, from their login portal, firmware updates and more are done entirely over a web browser. It is a joy to access and modify the settings.
Why is Wifi Important for a Business Owner?
Wifi brings customers. From hospitals, hotels, restaurants, and more, wifi is an integral part of their business. The longer a client can sit at a restaurant, the more they order, the greater the profit. For motels and hotels, to get the luxurious conference contracts, businesses need to get great wifi and services like Ubiquiti can provide that service quickly with a minimum of fuss.
What makes them so great?
No licensing costs. You bought it, you own it and can operate it until you replace it.
Easy to install. Industry standard design, compact design and easy to install hardware kits.
Cloud manageable. Just log into a single website and access thousands of sites at the click of a mouse.
Low cost. Their access points are easily under a $100 price point.
Accessories. Literally hundreds of easy to access accessory devices such as external mounts, antennas and more.
Simple technology. The interface is clean, no fluff, no ads: just easy to read and understand menus and interface.
With hundreds of deployments, from the single access point or thousands of units throughout Worcester, we recommend the Ubiquiti line of wireless technology.