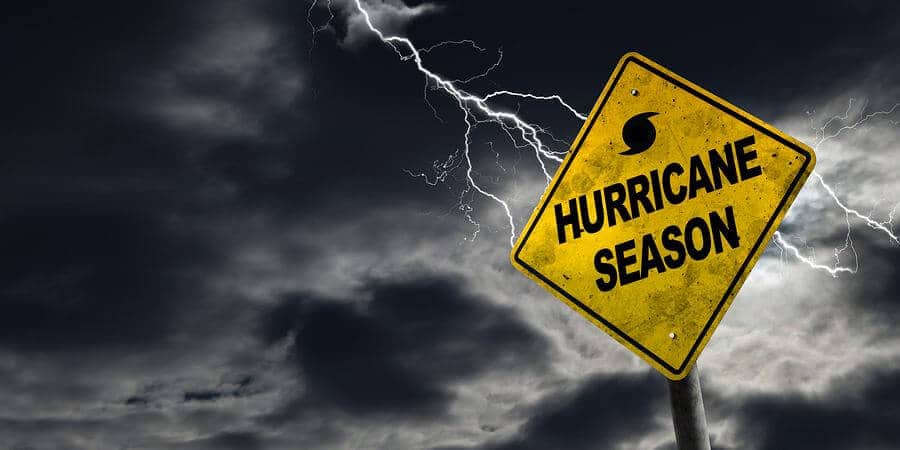 6 Ways to Keep Your Business Online in Hurricane Season 2018
Welcome to hurricane season 2018!
As many of you are aware, hurricane season for 2018 begins June 1 and ends November 30. What does this mean for businesses? Outages, Internet interruptions, server, network, and computer downtime, all of which can translate into a loss of profits. But there are ways to mitigate and or to avoid these kinds of situations: this blog will go over six services and procedures that can be easily implemented, especially when a managed service provider helps out.
1. First and Foremost: Online Backups
We at Triton Technologies have multiple backup programs and multiple backup methods to fit different sized companies and budgets. Make sure to have some form of data backup to avoid losing it all.
Datto Backup Disaster Recovery
We recommend for most small businesses a company called Datto. Datto has a device known as a BDR (Backup Disaster Recovery) that sits on your local network, images your server, and then send that data off-site. Every day it generates a boot image that shows not only that your server has been backed up, but can be virtualized into a new physical platform, or be transferred to the cloud.
Direct MSP Solutions
The second method that we recommend is from Triton Technologies directly, which is our imaging software which takes a full image of your server and sent it off-site. It may interrupt your Internet during the day as it sends the files off-site, but it is very effective and customizable service.
2. Have Smart Battery Backup Units
We do not recommend standard backups, but instead smart backups. A smart backup actually has a piece of hardware built into it that cleans the sine wave (the "alternating" in alternating current) of the electrical grid. With storms, electrical, and more causing havoc, you need something that not just only keeps your hardware from crashing in the event of a power outage, but actually cleans and stabilizes the electrical delivery.
3. Have a Second Means of Internet
We recommend using a company called Peplink and their BR1 mini cellular modems as a backup for your primary ISP. In the event that an outage occurs with your Internet provider, this cellular uplink will give you basic Internet, so you can get back online. It is unknown when your Internet could go down, but with the right firewall such as a Sophos, the switch between connections can be done automatically. Since the BR1 MINI can auto change and can have multiple service providers, there is no reason to not utilize both services keep you fully operational with a seamless transition.
4. Use the Cloud Wherever You Can
Since many data centers are somewhat isolated from weather events or are heavily fortified, you should utilize those resources as much as possible. Servers, workspaces, and entire digital infrastructures can and should be replicated to the cloud in the event a catastrophe occurs. There are many options for hybrid infrastructure to prevent any kind of loss of data, and small businesses with the right firewalls and antivirus can use these systems and stay safe.
5. Use Cloud-Based Phone Systems
Most phone systems are actually already cloud-based – it's just a matter of adjusting traditional phone systems to match. New phone systems can be deployed quickly and easily in advance. Do not wait until after your phone system has completely collapsed to forward and/or establish a cloud-based service; their priority to restore infrastructure will overtake your demand for new service.
6. Take Care of Yourself
This has nothing to do with technology, but it's important to put the life of yourself, your family, and your employees first. Keep a hurricane preparedness kit on hand, at least three days of food and water for every person, have a battery operated and/or hand-crank radio, flashlights, batteries, and more in the event of a hurricane. Check out ready.gov's Build a Kit page for more details. Acquisition of all of these things is far easier, cheaper, and faster if done ahead of time.
Being prepared for natural disasters will save your company's data, time, and money only if you plan ahead. The above isn't just true for hurricanes, but also for blizzards, floods, and other natural disasters. To learn more about disaster-proofing your business, contact Triton Technologies today.